Joined

Aug 3, 2009
Likes

1,754
Location
After 3 years of being a FX1 'Fan boy', I finally listened to everyone. I rode every SN and RN SJ I could get my hands on and decided its more suited to my style/ needs etc. I started my search for a RN hull.
What I found is a 97 RN, Here is how it was advertised.
1997 roundnose sj hull registered thru 2013 with a clean title
Wamiltons carbon lowered hood and nosepiece with 2 handholds
Engine Bay is reinforced throughout with carbon
Footholds with black diamond hydroturf and 1 inch underpad
Dakine Foot Strap located in the front of tray
Pump shoe installed
Scupper
Thru-hull tube for trim
Dual bilge outlets
Black Bumper and sidings
Steering cable installed

Here it is when I got it home. ( can't DL/ attach pics, its locking up my browser, so ya'll get gigantic pictures dot com...sorry.)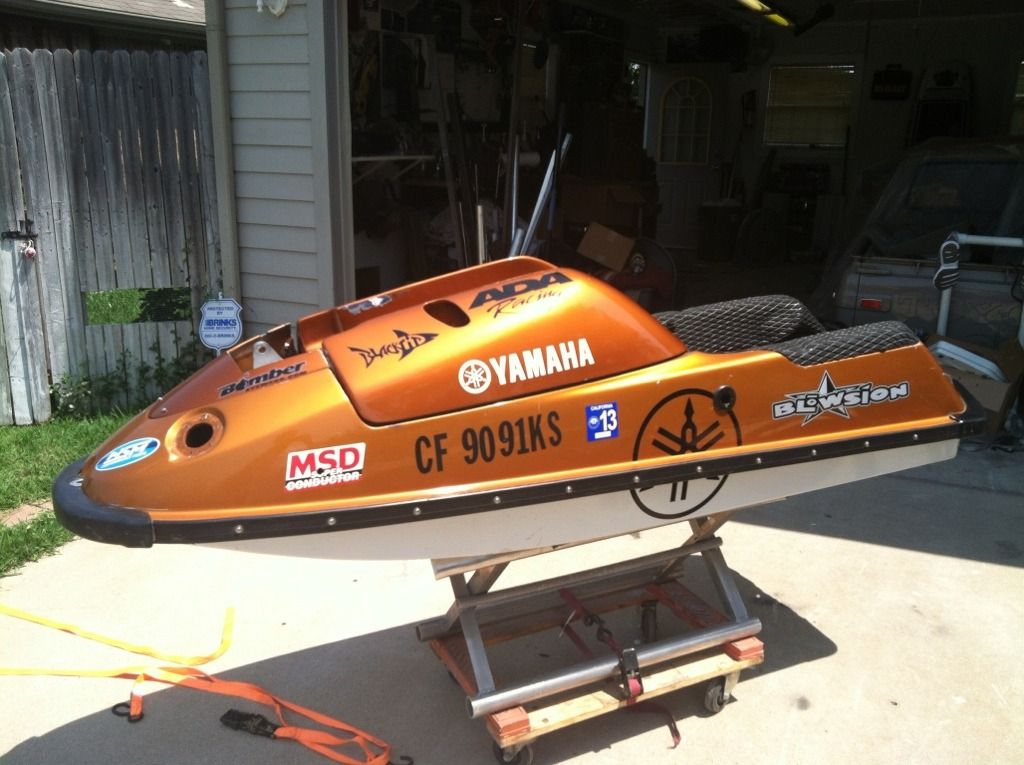 So on to the "Really" part.... I want to begin stating that the member I bought it from was
very
helpful and forthcoming with info about this hull. Many of the items i'm discussing were performed by the person the seller bought it from. I'm not naming names, and I respectfully ask that if anyone knows, they keep it to themselves. It doesn't matter, I'm not upset not wanting to call anyone out. But its defintely worth discussing and makes good a good story!!! I bought a hull out of state without seeing it, and I feel I should have asked more questions, chalking it up to a learning experience.
I have a strange sense of humor, and i'm extremely sarcastic, so please keep that in mind. These things are just comical to me, there is nothing I can do except laugh and move on. I hope you'll laugh with me.
I'll start with what I know... the "
Engine Bay is reinforced throughout with carbon"
is only half true. There was defintely carbon in the engine bay.
Unfortunately the layer of carbon, and the layer of glass that was underneath it wasn't attached to anything really.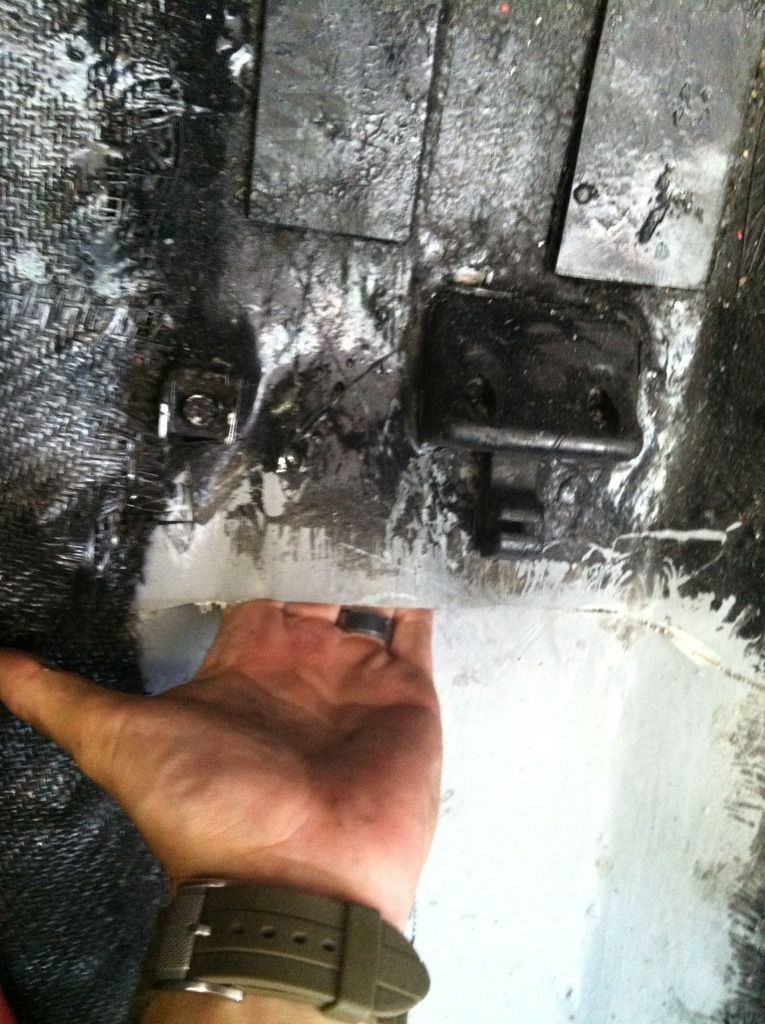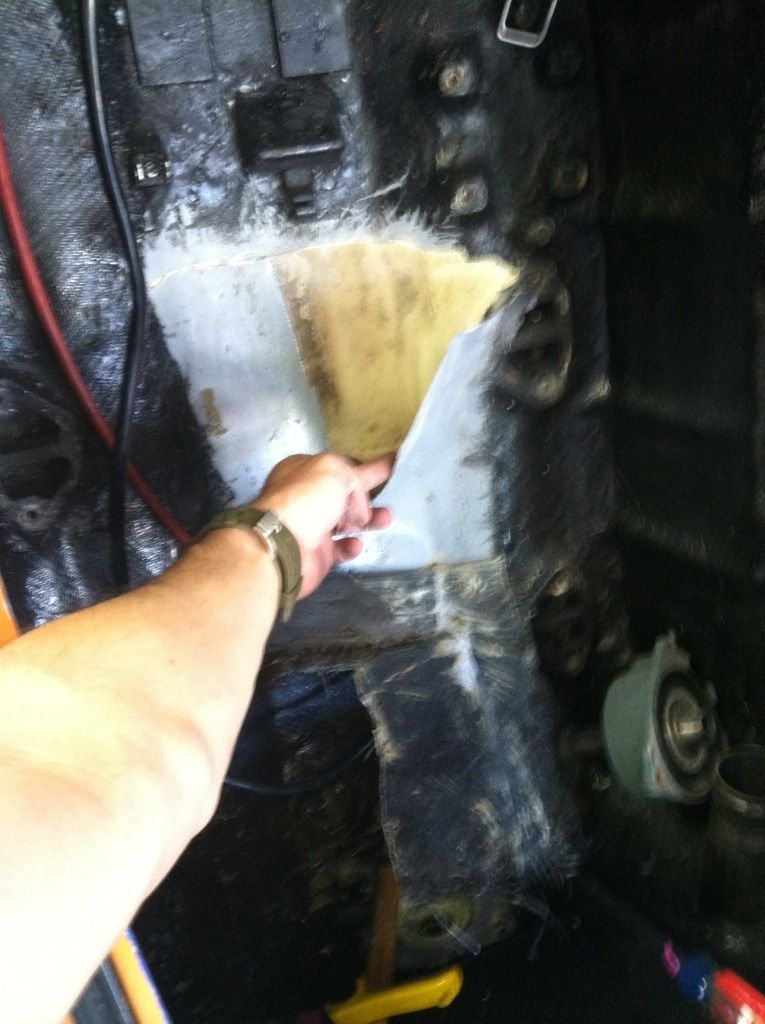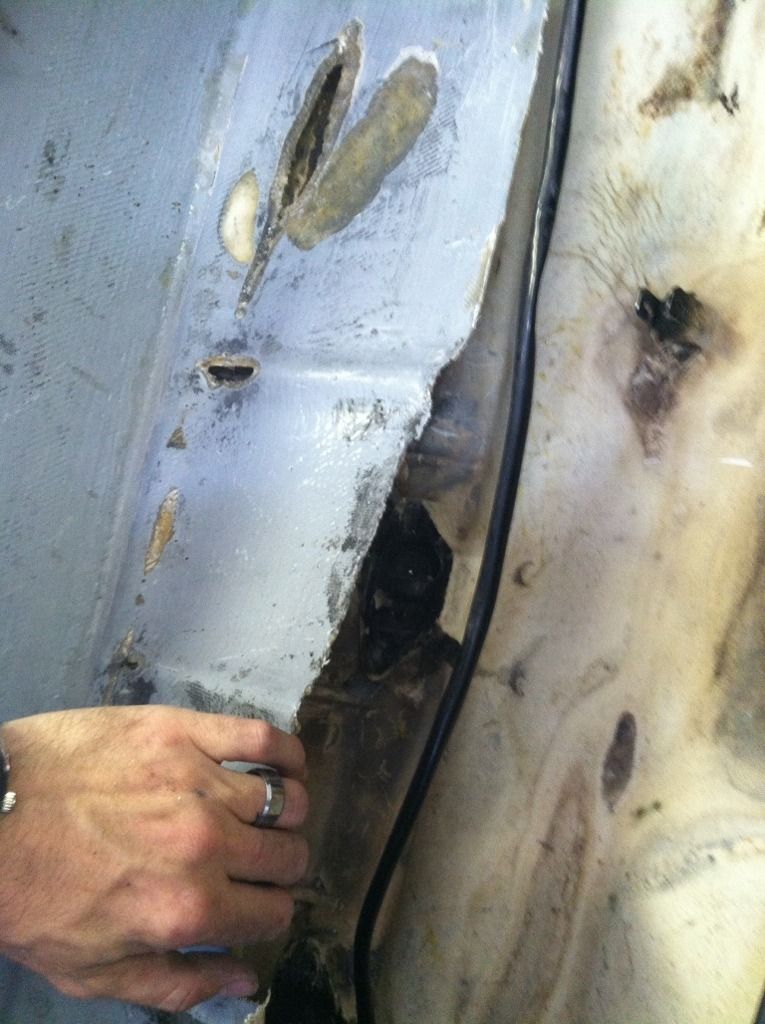 This is everything I pulled out.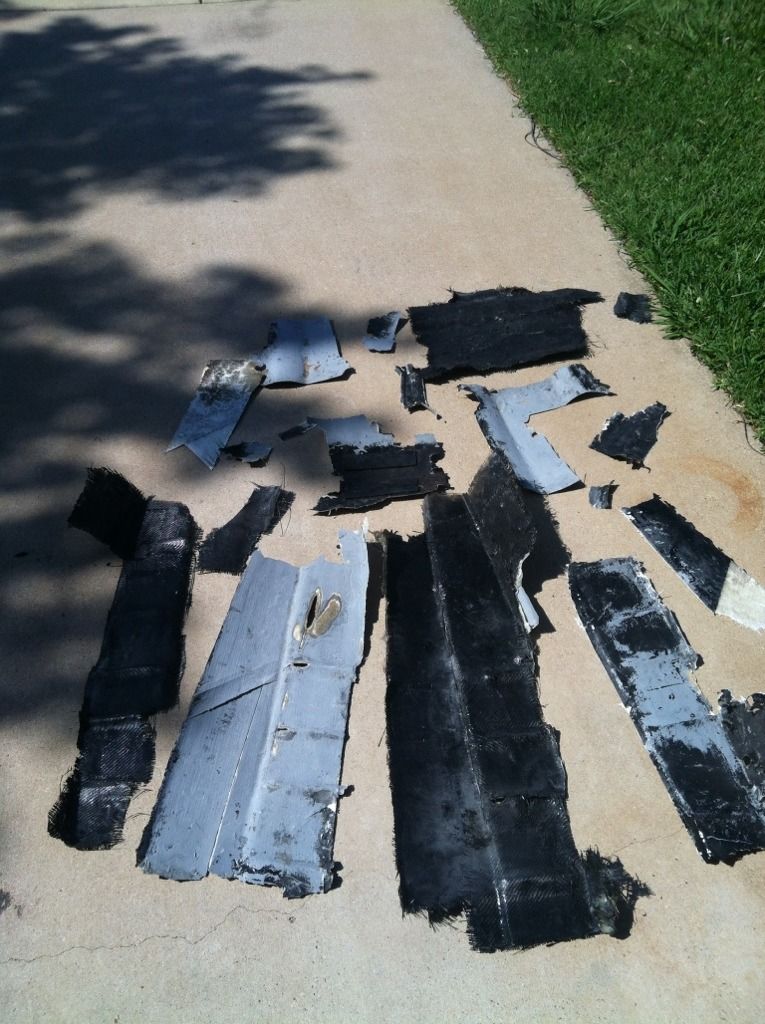 I pulled all of the 'reinforcment" out with a screwdriver, tin snips and my hands in about 20 min. I said "Really!?!" :grumble:
The silver lining is that I didn't care for how it looked and honestly wanted to redo it. My biggest hesitation was having to sand out all the CF... problem solved.
When I got it home, I threw it on my scale.... which displayed 160lbs including hood and aformentioned 'reinforcement'. I said "Really?!?" :bigeyes:
After looking it over I determinded that the foam had to be wet. I drilled a few holes, tipped it up and sure enough it was.
I never asked for a weight, never asked about the foam... Its a yamaha, of course the foam is wet. What are you gonna do.
One question... It looks like someone added a metric poop ton of resin underneath the bond line in front.... I'm assuming to reinforce, but...... I dunno. Can someone maybe tell me if this is a normal thing to do?
My biggest struggle is WHEN to deal with these issues. My gut instinct is to fix it all now, but I want to ride. Pretty much everyone is telling me to just ride it, and fix it this winter. My projects all snowball. I'm sure i'll lower and widen the tray, shorten the rear a bit etc... so maybe its a good idea that I wait.
The Hood and nose piece... I haven't contacted Wamiltons yet, but the hood weighs too much IMO to be CF. The seller weighed it (and I confirmed this on my scale) at 18lbs... So I dunno what it really is, besides
really
heavy. If anyone can confirm my suspicions, don't tell me cause I don't want to know lol.. Ok maybe I do. Maybe not. Every other hood that i've held feels significantly lighter...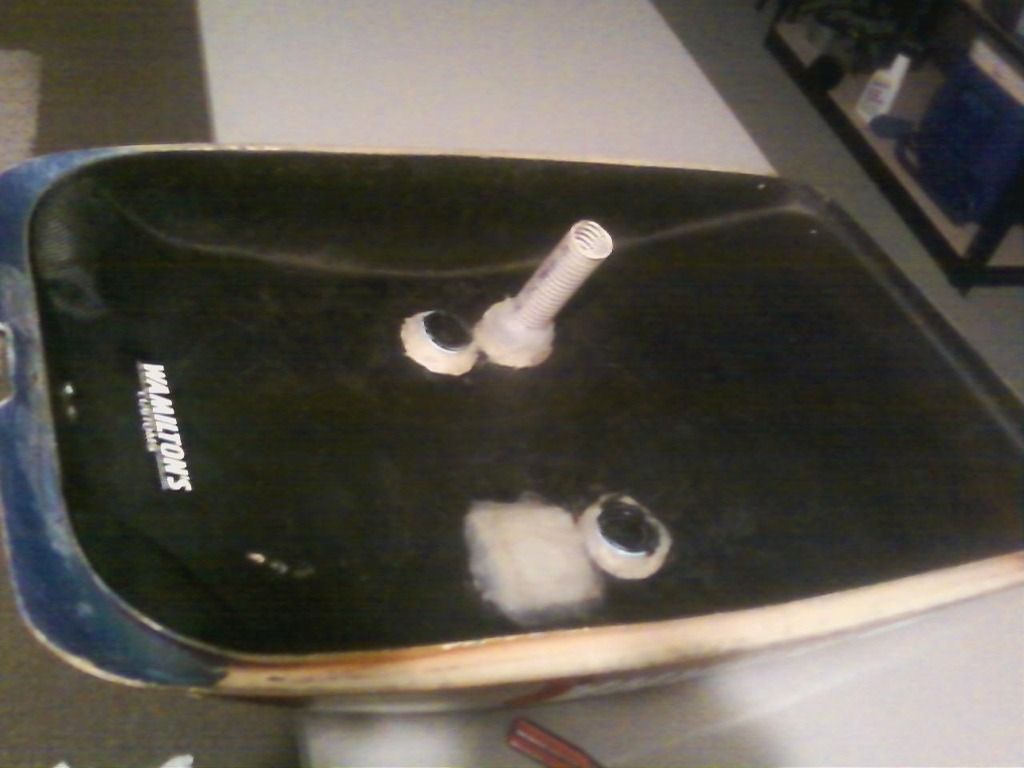 The intake for the "Scupper" (Which looks more like a Blowsion one way) is about 1" above the bottom of the bilge, so whenever I refoam i'll probable redo that so its more effective. But still... "Really?!?" an inch above the bottom? Is the water going to jump in there?? LOL...
Only thing that I
could
legitimitelygripe about on the list above is the "steering cable installed", It was toast. Rubbed through, very stiff, rusted etc... trash. Once again, no big deal, I have one. Say it with me, just for fun.... "Really!?!"
So far all i've done is install the pole, bracket, cables, SS switch. Tear out the reinforcement mess, and take off most of the stickers. I gotta figure out what color it is so I can have some touch up made. Its chipped up bad.
So my plans.... swap over all the powertrain from my FX1 (limited 61x 701, FX1 B-Pipe, FX1 gas tank blah blah blah), and get it on the water.
It will have a shortened CF wrapped 08 SJ pole, Cold Fusion turn plate with Riser Bars (gotta get on that bandwagon). If I don't like them I have a X-metal adjustable plate. Bored 61x reduciton nozzle, qick steer mod, new wear ring.
Came with a XFT bracket and hooks. Might upgrade the OEM hood hooks that were provided.
I can't go much farther until I get some (more) parts from Jetmaniac, so it could be another two weeks before this sees any water.
Can't every plan far enough ahead with these things it seems.
I guess thats it... big first post for my first RN!
Last edited: